China Technology Advancement: Sliding Toward Geopolitical Defeat
7 min read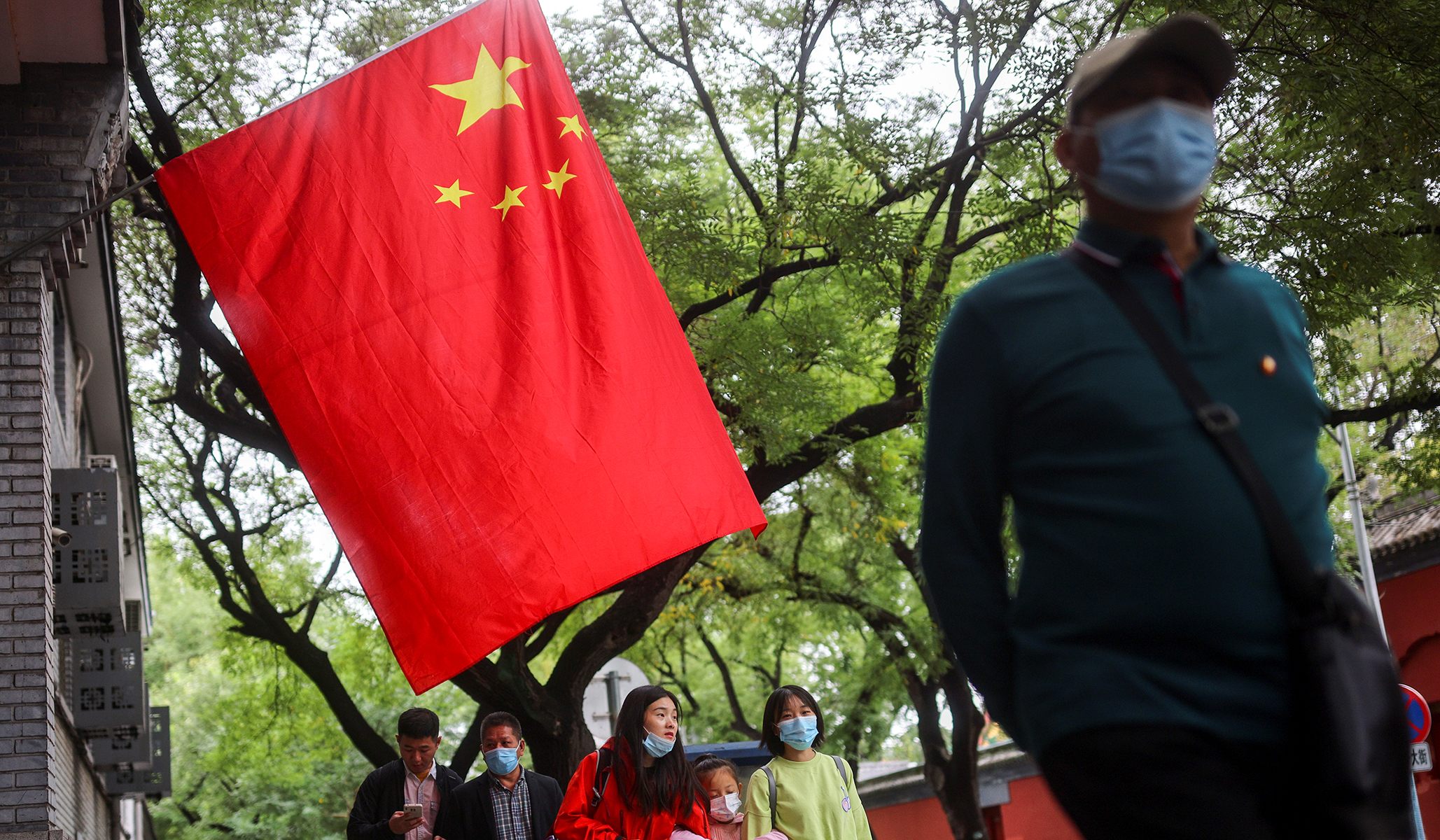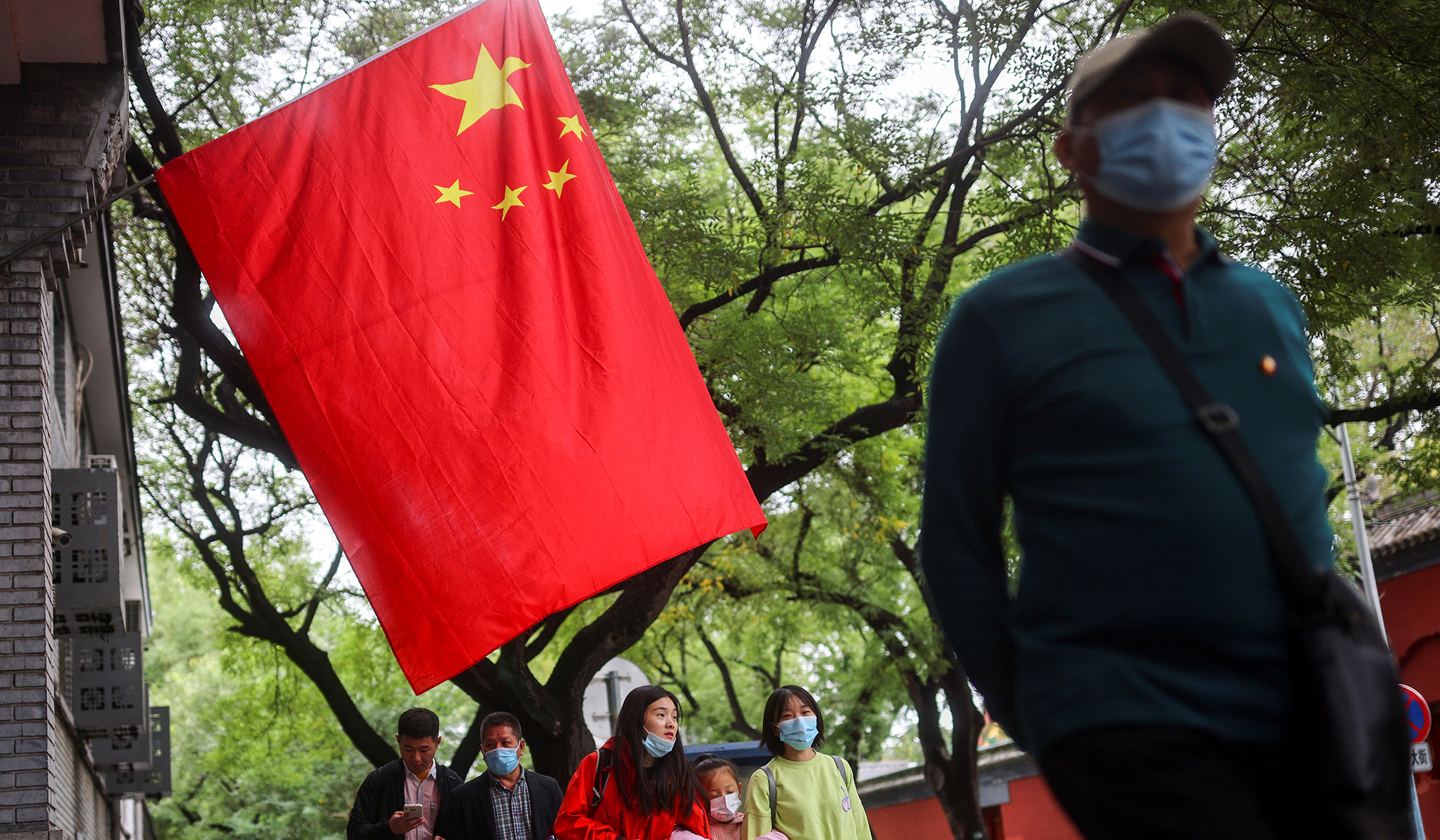 Happy Columbus Day, or whatever you prefer to call Monday. On the menu today: On a wide variety of fronts, the Biden administration appears to be much more interested in placating and accommodating Beijing than their public rhetoric would suggest; a former top Pentagon official warns that China "is heading towards global dominance because of its technological advances"; the U.S. State Department calls the Taliban "candid and professional" and something very strange is going on with Southwest Airlines.
Pentagon's Former Chief Software Officer: China Is Going to Dominate the Future
This isn't formally part of the fall webathon, just an observation, but we at National Review write about China a lot. Almost every day, on one topic or another — Taiwan, the pandemic and the trail leading back to the Wuhan labs, trade, the Uyghurs, Hong Kong, U.S. institutions' censoring criticism of China — my colleagues and I report and analyze the news, and we often point out that the news is not good.
Through most of 2020, Joe Biden insisted that he was the tough one on China and that the Trump administration only offered "a colossal gap between tough talk and weak action." Never mind that back in May 2019, Biden declared:
China is going to eat our lunch? Come on, man. They can't even figure out how to deal with the fact that they have this great division between the China Sea and the mountains in the east, I mean in the west. They can't figure out how they are going to deal with the corruption that exists within the system. I mean, you know, they're not bad folks, folks. But guess what, they're not competition for us." [Emphasis added.]
Ten months into the Biden administration, we're still looking for that tough action.
If the administration is still investigating the origins of COVID-19, it's hiding its interest very well.
In April, Biden's special presidential envoy on climate change, John Kerry, contended that a climate agreement with China outweighs differences on all other issues: "We have other differences on human rights, geostrategic interests, but those differences do not have to get in the way of something that is as critical as dealing with climate."
Commerce secretary Gina Raimondo told the Wall Street Journal that she thinks "robust commercial engagement will help to mitigate any potential tensions" with China.
President Biden did not mention China, the Uyghurs, Hong Kong, or the origins of COVID-19 in his address to the United Nations.
Speaking off-the-cuff to reporters last week, Biden referred to a nonexistent "Taiwan agreement" with China.
When Anderson Cooper asked about China's genocide of the Uyghurs during a CNN town hall in February, Biden gave a long, meandering answer that ended with, "Culturally, there are different norms that each country and their leaders are expected to follow."
Biden more or less insulted everyone's intelligence when he insisted the U.S.-U.K.-Australia submarine deal was not meant as a move to counter China.
Secretary of State Antony Blinken congratulated China on the 72nd anniversary of the founding of the state controlled by the Chinese Communist Party. Separately, Blinken reportedly deleted a tweet accusing Chinese leaders of weakening Hong Kong's long-term political and social stability and affirming the United States' commitment to "stand with the people of Hong Kong."
In late August, Qin Gang, China's new ambassador to the United States, summarized his message to the Biden administration during a private Zoom meeting hosted by the National Committee on United States–China Relations, as, "If we cannot resolve our differences, please shut up."
As our Jimmy Quinn laid out, "Chinese officials rebuffed Defense secretary Lloyd Austin's requests for a call to discuss limiting the potential military fallout of bilateral tensions, declined to send an appropriately high-level official to meet Deputy Secretary of State Wendy Sherman during a visit to China in June before relenting and sending Wang, and refused to meet Kerry in person (meetings with higher-level officials took place on Zoom) during his second trip there last week."
Boycotting the Winter Olympics in Beijing over ongoing genocide is apparently unthinkable.
I lay all this out to point out that currently, the U.S.-China dynamic looks an awful lot like what Biden and his team diagnosed in the Trump administration: a White House trying to find ways to appear tough on China, while desperately fearing conflict and making moves to placate and accommodate Beijing. It is extremely difficult to emerge victorious in a conflict when you are afraid of the conflict and your opponent is not.
And now one former official who would seem to be in a position to know is declaring that China has gained a seemingly permanent upper hand:
China has won the artificial intelligence battle with the United States and is heading towards global dominance because of its technological advances, the Pentagon's former software chief told the Financial Times.

China, the world's second largest economy, is likely to dominate many of the key emerging technologies, particularly artificial intelligence, synthetic biology and genetics within a decade or so, according to Western intelligence assessments.

Nicolas Chaillan, the Pentagon's first chief software officer who resigned in protest against the slow pace of technological transformation in the U.S. military, said the failure to respond was putting the United States at risk.

"We have no competing fighting chance against China in 15 to 20 years. Right now, it's already a done deal; it is already over in my opinion," he told the newspaper. "Whether it takes a war or not is kind of anecdotal."

China was set to dominate the future of the world, controlling everything from media narratives to geopolitics, he said.
Chaillan was in that high-level position from August 2018 to last month. In his farewell message, posted to LinkedIn, Chaillan wrote: "I realize more clearly than ever before that, in 20 years from now, our children, both in the United States' and our Allies', will have no chance competing in a world where China has the drastic advantage of population over the US. If the US can't match the booming, hardworking population in China, then we have to win by being smarter, more efficient, and forward-leaning through agility, rapid prototyping and innovation. We have to be ahead and lead. We can't afford to be behind."
Today, Jay Nordlinger offers a grim but not unreasonable prediction: "My guess is, the United States and other countries would not lift a finger if China grabbed Taiwan. We would grumble for a few days and then clink glasses with China, someday, somehow."
Meanwhile, over in Afghanistan . . .
A U.S. "interagency delegation" met with representatives of the Taliban this weekend, with U.S. State Department spokesman Ned Price declaring, "The discussions were candid and professional with the U.S. delegation reiterating that the Taliban will be judged on its actions, not only its words." Those actions include persecution of religious minorities; barring women from education, work, and public life; and maintaining an alliance with al-Qaeda after promising to break it off.
"Candid and professional." Do you notice that Joe Biden and his administration speak much more harshly about unvaccinated Americans than about the Taliban?
Hey, you diplomats noticed that just about everybody in the Taliban probably isn't vaccinated, right? No masks, either!
Meanwhile, Back Home at the Nation's Airports . . .
Just what the heck is happening with Southwest Airlines?
The long weekend got a bit longer for Southwest customers after the airline canceled more than 2,000 flights Friday through Sunday.

The world's largest low-cost carrier canceled three of every 10 departures it had scheduled on Sunday and the disruption continued into Monday, a federal holiday, with 337 flights — or about one in 10 — canceled so far, according to the aviation tracking website FlightAware.

The company blamed the cancellations on air traffic control problems and limited staffing in Florida as well as bad weather.
Conspiracy theories flourish when someone in authority puts out a false explanation that is quickly contradicted or debunked. Why is Southwest Airlines saying this is partially an air-traffic-control issue, when the Federal Aviation Administration declared that, "No FAA air traffic staffing shortages have been reported since Friday"?
The popular theory is that this is the result of the Biden administration's employee-vaccination mandate kicking in — that some vital workers have either quit or are choosing to stay home sick, and the airlines that insisted that enforcing an employee mandate would not disrupt operations are now running into brutal reality.
If it's weather, why are other airlines not being affected as much? On Sunday, Southwest canceled 1,124 flights, while American canceled 167, Spirit canceled 34, Mesa canceled 31, United canceled ten, Alaska canceled four, and Delta canceled three.
ADDENDUM: Terry McAuliffe is . . . not an instinctively good candidate when questioned.
Something to Consider
If you valued reading this article, please consider joining our fight by donating to our Fall Webathon. Your contribution makes it possible for us to continue our mission of speaking truth and defending conservative principles.
If you valued reading this article, please consider joining our fight by donating to our Fall Webathon.
Support Our Mission